Beards appear to be here to stay, and some men are going to interesting lengths to keep up with the trend. Looking to take your beard game to the next level and go for a bold or perhaps more relaxed beard style, then you are in the right place to learn all about the different types of beards.
A men's beard can be compared to a woman's hair, it needs quite a lot of love and care; with the right tools, beard products, and some trim here and there and you too could look like your favorite A-listers beard, that is. Check out some of the different beard styles there are and shave the beard style you want.
Some men are clueless when it comes to their beards, so it is also preferable to put yourself in the hands of professionals; after all, that's what barbers are for. Just don't ask for a full-on beard when you are the type that doesn't' grow much facial hair. Keep in mind the goal of your beard style is to add contrast to the rest of your facial features, and not every type of beard looks great on every guy.
Let's get to know the different types of beards out there for men.
Types of Beards
Santa Beard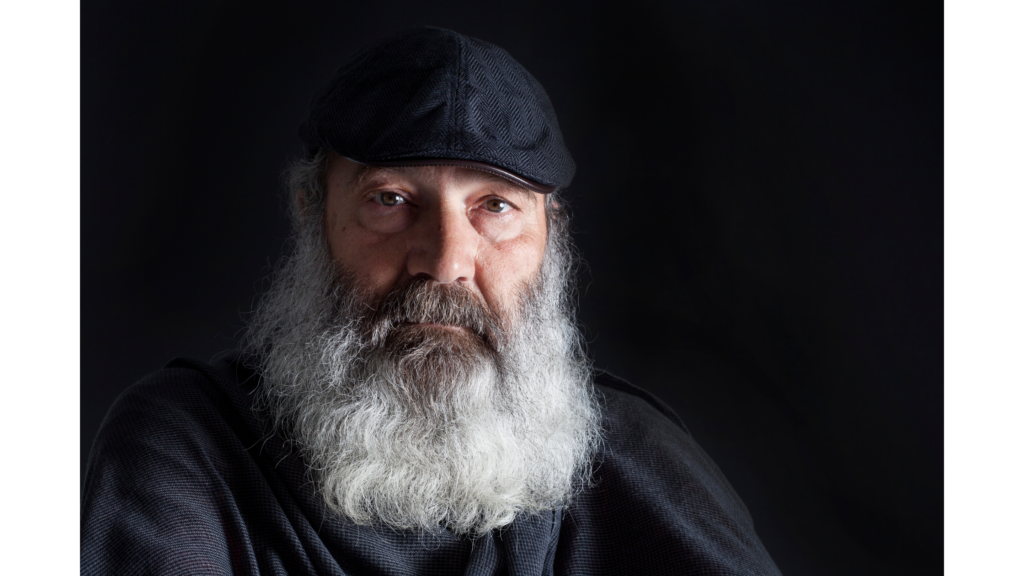 If you want to be the one who makes heads turn for the Christmas season, then a Santa beard is the type of beard you should go with. A Santa beard is literally the same style Santa Claus sports; it is obviously a fuller beard type that is not that easy to pull off. Actor Nick Offerman is known for his signature mustache with a full beard.
Most importantly, bleaching your beard white is another crucial step that you have to complete. You fail to get that real and genuine Santa to look if your beard is black or others in color. So, bleaching your beard is essential.
Check out Manic Panic Flash Lightning 30 Volume Bleach Kit Lightener – This product is designed to bleach your beard. Find it on Amazon.
Wolverine Beard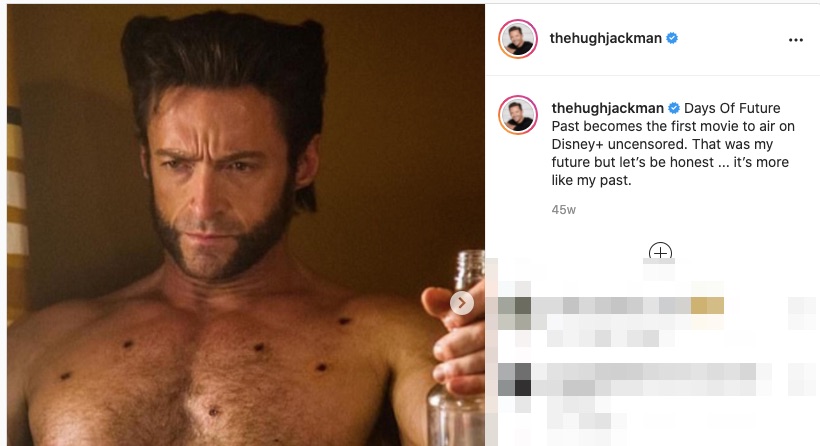 This Wolverine beard style is a mixture of full beard growth and mutton chops. The logic behind its popularity is X-Men's movie's character known by Logan. The role of Logan in these movies was played by a great actor Hugh Jackman. This beard style is also called Wolverine Sideburns. It depends upon you how long or how thick you want to grow this beard.
Hugh Jackman sported an iconic look in the movie series, complete with a medium layered haircut and heavy mutton chops.
Thin Beard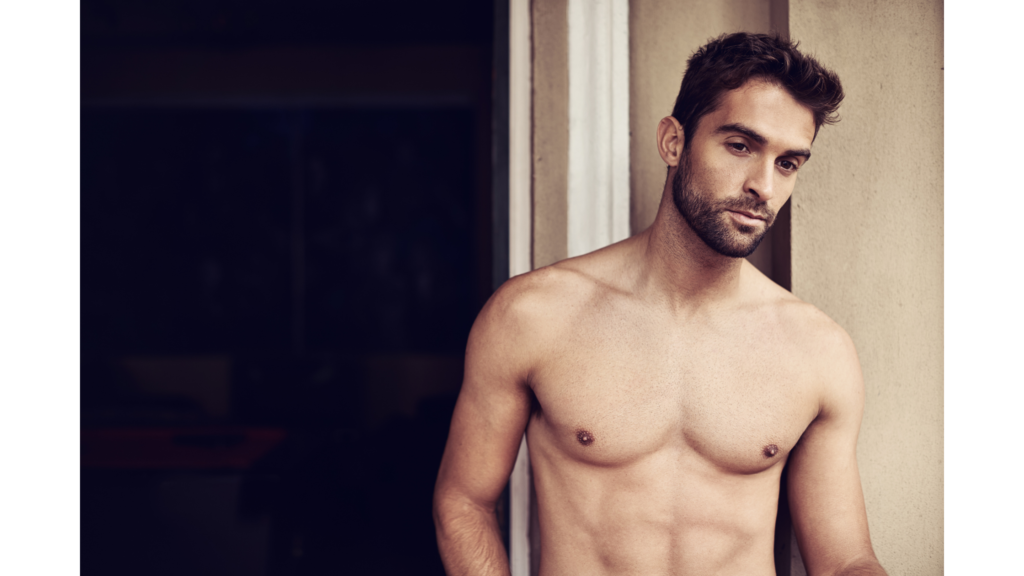 A thin beard or patchy beard is simply a beard that doesn't grow to a full-thickness. It may grow in patches that don't fill up ever or very fine that it appears thin.
Men who have light-colored hair have beards that appear thinner. Thinner beards also result from excessive hair loss. The truth is very few men can grow thick and full manes and what this means is that a majority of guys are forced to settle for short and even thin beards.
On the positive side, thinner beards are very easy to maintain since they don't require trimming and styling. Celebs with a thin beard include Zayn Malik.
Viking Beard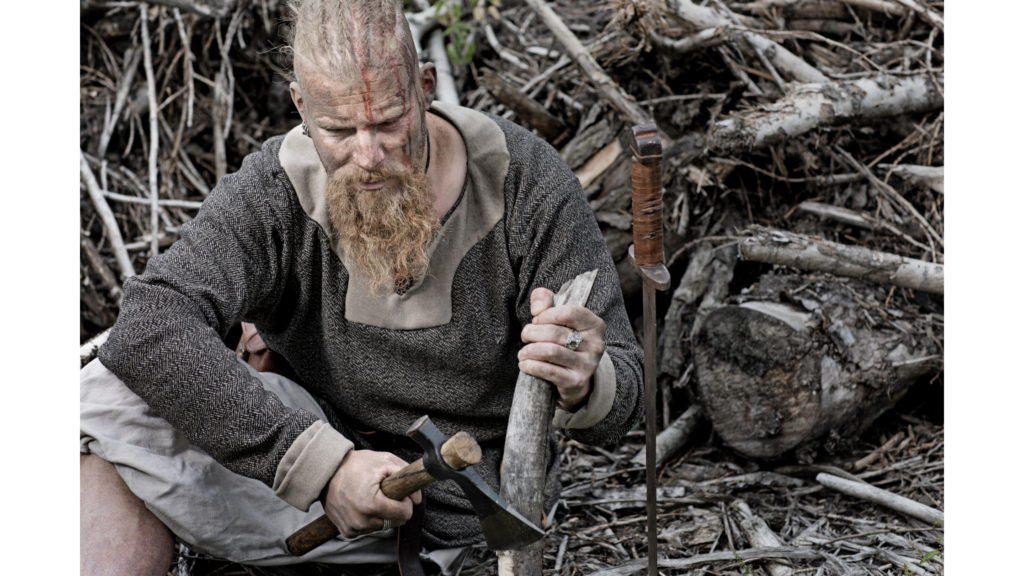 The Vikings did style their beards and hair to go into battle. Those with long beards would often braid them into a single braid or multiple braids. This was for the practical purpose of keeping their hair out of their eyes and face. However, as a result, such beard styles would have become part of the Viking warrior aesthetic.
Actor Travis Fimmel portraying Ragnar Lotbrook on the show Vikings, has a historically accurate beard and hairstyle with long braids that signified a warrior's glories in battles.
The Vikings took beard care pretty seriously. They would have washed their beards relatively regularly for the time, along with their hair. They then would have used their comb daily to keep their beard neat and maintain their beard style, as well as ensure that their beards were free of dirt, food, bugs, and other debris.
Glyder Miracle Beard Oil, formulated with a blend of natural, organic, and vegan oils, like argan and jojoba, will have your beard looking resplendent.
Bossman Beard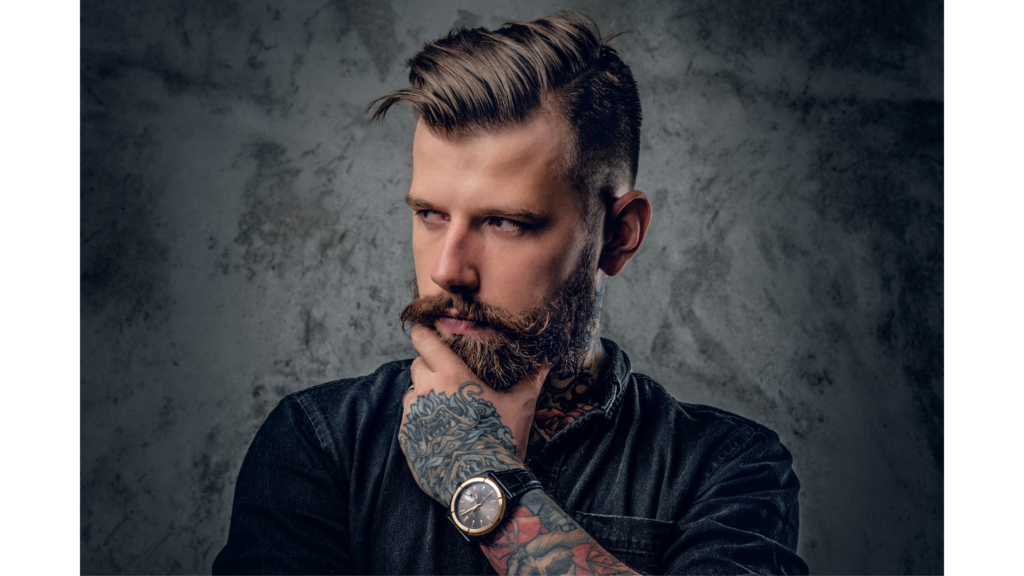 Bossman is a brand that helps the Bosses of the world live their best-bearded lives. They make quality products designed to help every stage of the beard journey from pre-growth to competition styling.
No matter what your beard needs are or what stage your beard is, they offer you the products to make it even better.
Their signature product, jelly beard oil, was created to be twice as thick as standard beard oils to bind to beard hair better and last longer. This helps solve a plethora of problems bearded men face daily, including beard itch and dandruff. A bossman beard looks well taken care of.
Shop at Bossman Brand for all your beard product needs. You can choose from oils, brushes, pomade, beard balm, lotion for men, oils, shower brushes, and much more.
Curly Beard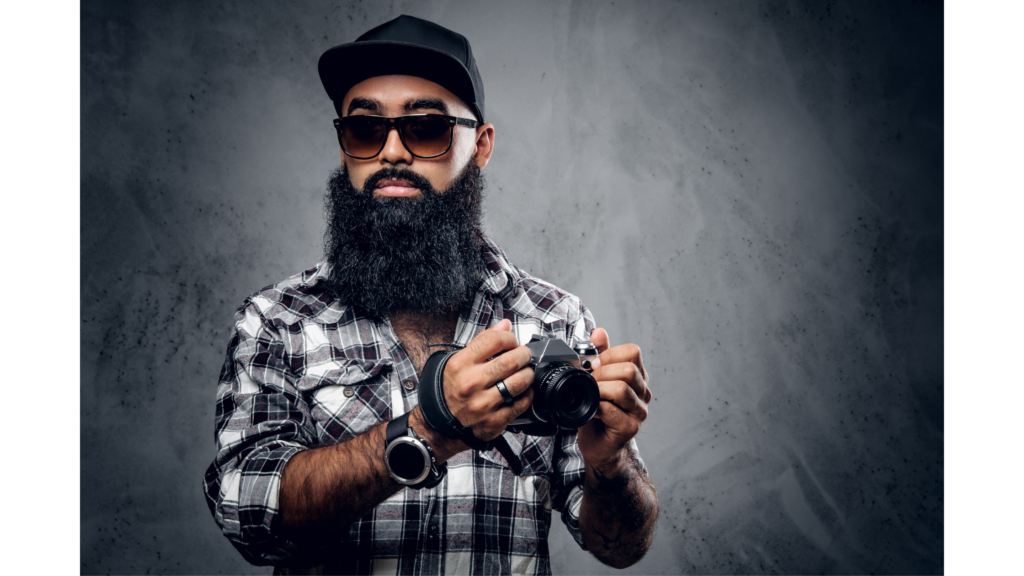 Curly beards have the same hair as a straight beard but look much fuller with their natural volume. Curly hair grows in all different directions and folds over itself. Each follicle is wound up like a spring. Brit hunk Kit Harrington is known to have a curly beard.
However, those blessed with the thick curls know that even though they have an easier time growing out a thicket of hair, you also need to have a different set of grooming methods.
Before you start, you'll need two things: your quality beard comb and either wax or pomade. Try Softsheen-Carson Magic Men's Grooming Conditioning Beard Butter with Cocoa Butter and Cedarwood Oil, Moisturizes, Softens and Define with No Drying Alcohol. From Amazon.
Kratos Beard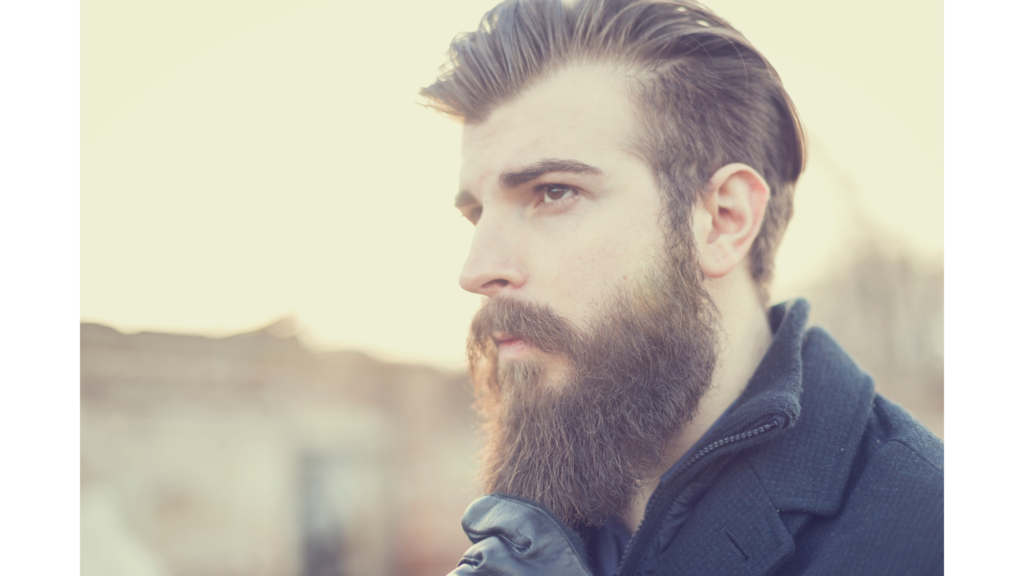 The Kratos beard gets its name from the God of War's video game, whose protagonist is named Kratos and is based on Greek mythological stories and characters.
The appearance of the Ghost of Sparta, Kratos, made everyone falls in love with him, and his beard has become one of the styles of men. This is definitely a bushy beard style. Actor Jason Momoa can definitely be your real-life Kratos.
To have proper care of this type of beard, it is important to comb it. Try Arkam Premium Beard Straightener for Men – Ionic Technology Heated Beard Brush. From Amazon.
Drake Beard
Rapper Drake has made his beard a thing, inspiring many men to get his beard style which he has never failed to pull off. Whether a buzz cut with sideburns, a short beard style, a dense look, or a more thick beard, the rapper knows how to rock his beard.
When he goes for a dense look, his beard gets as thick as it can get; the bushy beard is denser and longer than the hair, which gives the beard a focused look and makes it the center of attention.
If you want to go for this look, stop trimming your beard for a while and then start trimming again when it exceeds the length of hair shown above. Try the Philips Series 5000 Norelco Electric Cordless One Pass Beard and Stubble Trimmer with Washable Feature, Black and Silver. Find it on Amazon.
Merlin's Beard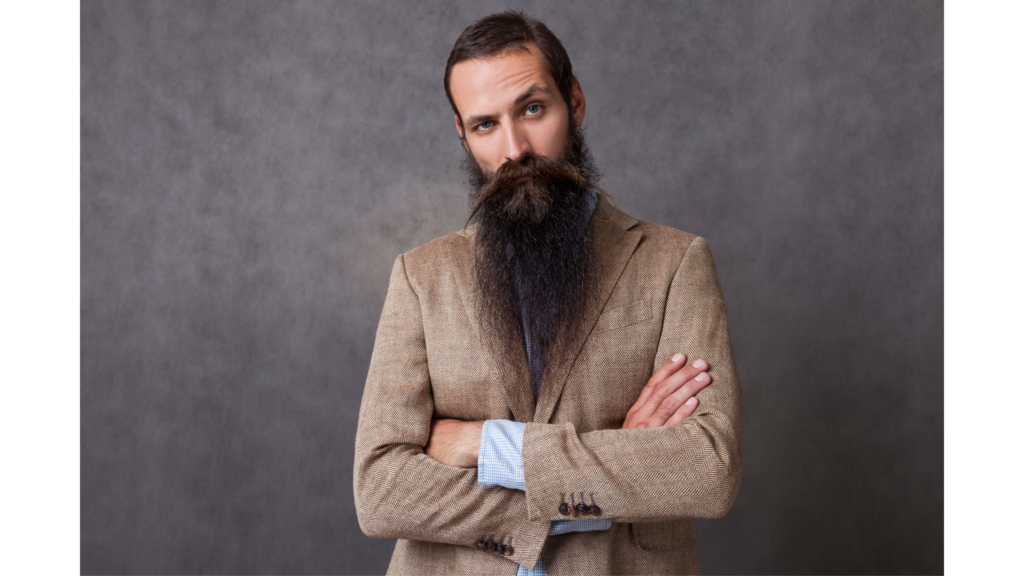 A Merlin's beard takes its name from the Wizard Merlin -a legendary character in Welsh poetry and Arthurian tales that you might recall of "King Arthur's round table." The character was always portrayed with a long trail of facial hair.
This type of long beard is quite unusual and is perhaps seen on the big screen only. Actor Richard Harris portrays Professor Albus Dumbledore in the film adaptations of Harry Potter and who is seen with silver hair and beard.
Mad Viking Beard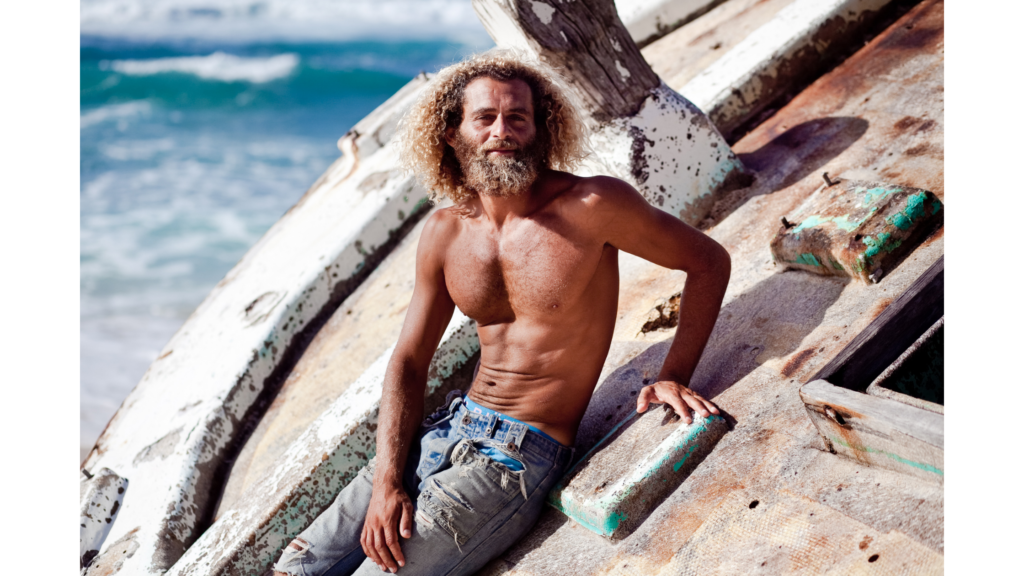 Mad Vikings beard is another beard care product type. They are dedicated to the love of all things Bearded and Viking.
Among the selection of beard care products, you can find Premium Beard Oil, Balm, and Wash. Other featured products include beard butter and mustache wax, Mad Viking Sample Beard Oil pack, and beard balm pack.
Actor Jack Black is definitely a good candidate for Mad Viking Beard. The School of Rock can rock the bearded look. The casual messy styling adds to his personality and further accentuates his disarming personality.
Lumberjack Beard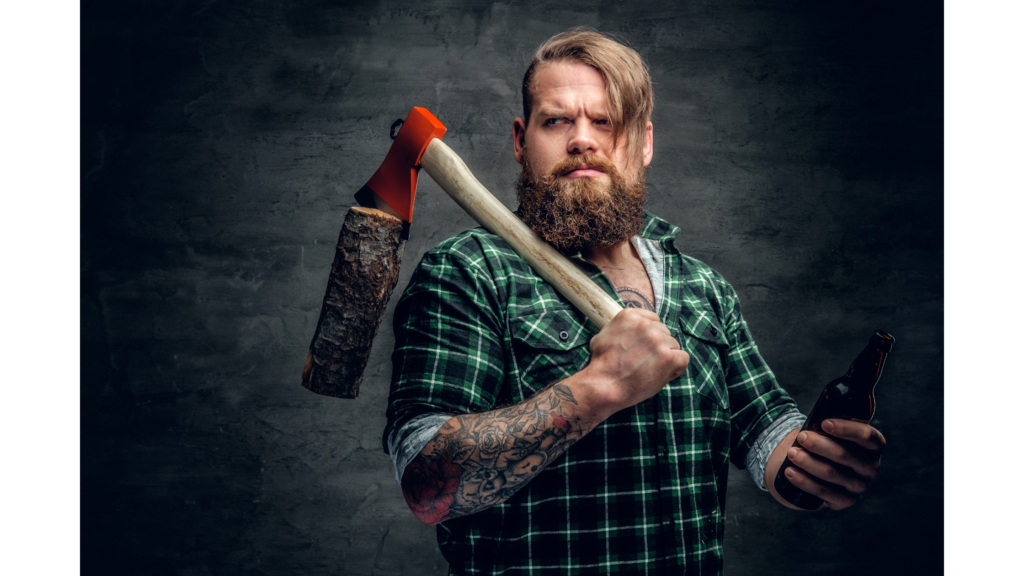 The lumberjack beard is a burly facial hairstyle characterized by a bushy, thick mustache, long sideburns, and a full beard. Actor Kristofer Hivju is known for his signature ginger hair and beard.
Lumberjack beards typically have thick hair along the jawline, chin, and upper lip connecting hair from the mouth to chin hair.
Barber shears or scissors are best for trimming back hair carefully and maintaining perfect symmetry. Mustache scissors work perfectly to trim away wild hairs around your upper lip and connector lines.
Check out this Professional Hair Scissors – Very Sharp Barber Hair Cutting Scissors 6.5 inch Razor Edge Hair Cutting Shears for Salon – Made from Stainless Steel. Find it on Amazon.
Zeus Beard
Zeus beard care products are specifically formulated to care for your beard. They aim to create beard grooming products that make it easy to maintain your manliness with minimal effort to provide maximum comfort and manageability.
They have created a community where men with Zeus beards are those enthusiasts, souls who love adventure, whether joining a motorcycle club, camping, welding, or outdoors.
You can shop on their website or Amazon. Check out this ZEUS Deluxe Beard Grooming Kit for Men -it includes Beard Shampoo, Beard Conditioner, Beard Oil, 100% Boar Bristle Beard Brush.
Mountaineer Beard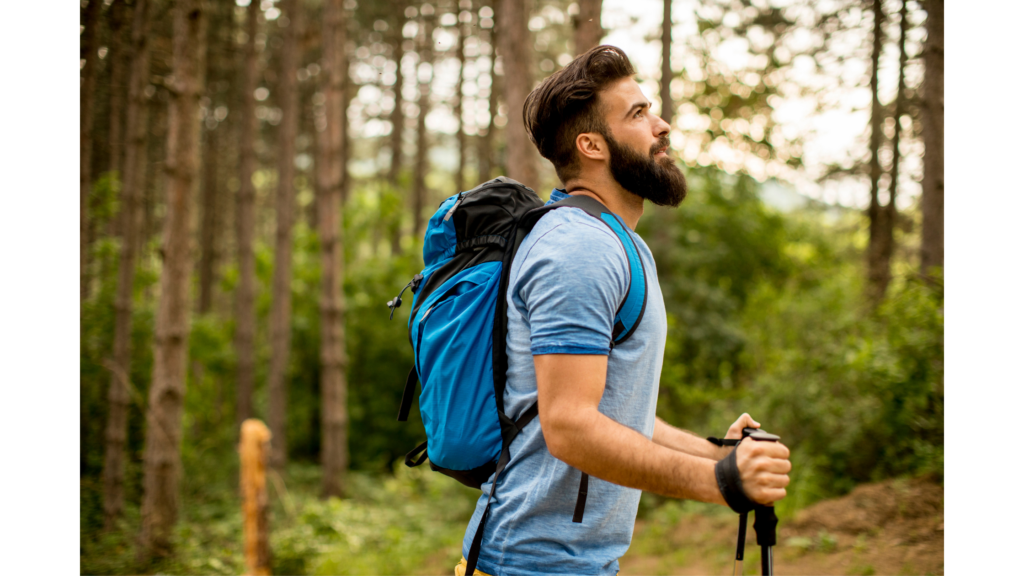 Mountaineer beard care products are popular because they are 100% natural beard care and shaving products.
You can choose from their signature collection, which includes Beard Oil, Conditioning Beard Balm, Styling Beard Balm, Beard Wash, Apple Cider Vinegar Rinse, Mustache Wax, and Styling Tools. Or their premium collection, which includes beard bundles, limited edition, beard oil, beard balm, beard wash, and styling tools.
Mountaineer Beard oil is formulated to help hydrate your skin, eliminating the problems associated with dry skin. This beard oil absorbs quickly and gives your beard a smooth, soft, subtle shine. Actors with full-on beards like Viggo Mortensen and Pierce Brosnan are suitable candidates for Mountaineer Beard.
Hollywoodian Beard
The Hollywoodian beard style features a goatee, a full mustache, and a wide horizontal chinstrap that extends to the edges of the mandible. The shaved upper cheeks and sideburns mean that the beard doesn't obscure the lower portion of your face like a regular full beard would.
The typical length of the Hollywoodian facial hairstyle is 1-2 inches; if you're looking to get this style, you should consider it will take anywhere from two to four months until you have enough beard hairs to shape your facial hair into the Hollywoodian style.
Charlie Hunnam is a good example of a Hollywoodian beard with his light, short, and patchy Hollywoodian beard style.
Fake Beard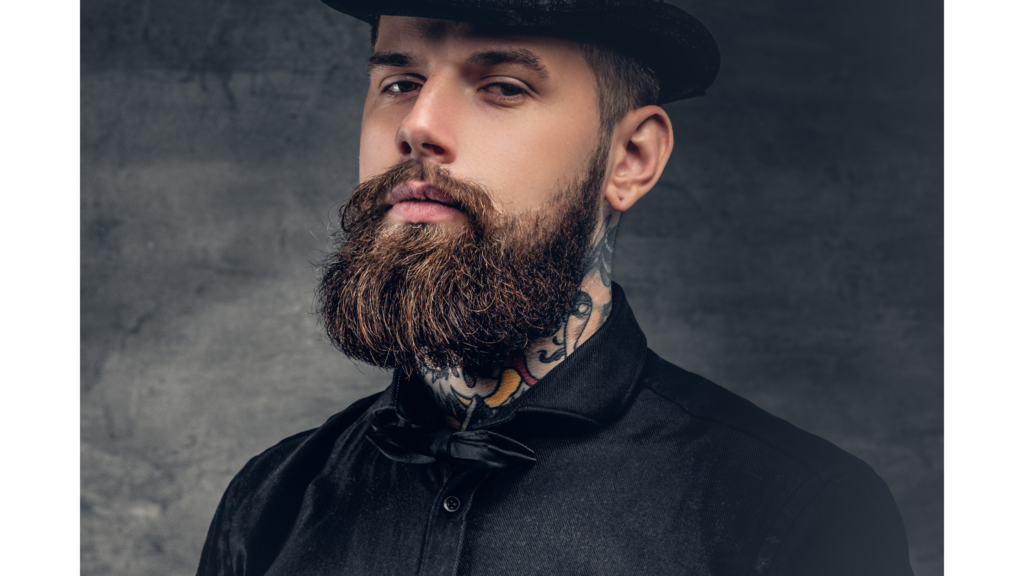 Do you or any of your friends have problems growing a beard, then you are in luck because men who have trouble growing facial hair turn to fake beards. That's right; some barbers create beards with real, recycled, clean human hair -for those less fortunate. False beard and mustaches are skinny.
These realistic fake beards can be found on Amazon. Like the HiDoLa 100 Human Hair Fake Face Beard and Mustache Black Color for Adults Men Realistic Makeup Lace Invisible False Beards HZ03 Black.
Suitable for film makeup and special effects, as well as people without beard or partial missing beard. Find it on Amazon.
Napoleon III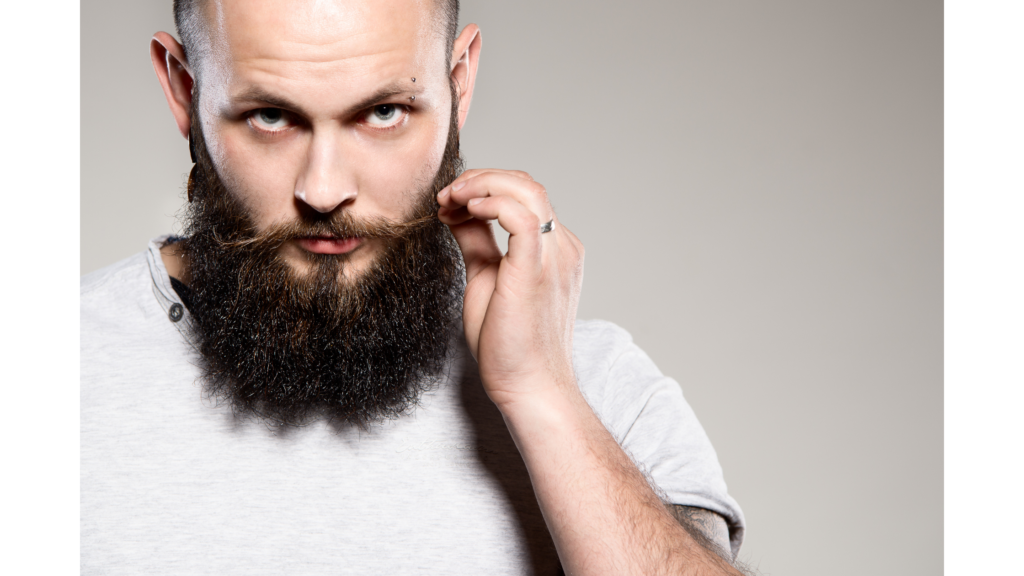 The Napoleon III Imperial pairs a traditional handlebar mustache with a goatee-like beard. It is a long length of a classic goatee with a chin puff's fullness, creating a unique and impressive set of facial hair.
Actor Johnny Depp gets very close to a Napoleon III beard with his pirate's goatee.
Garibaldi Beard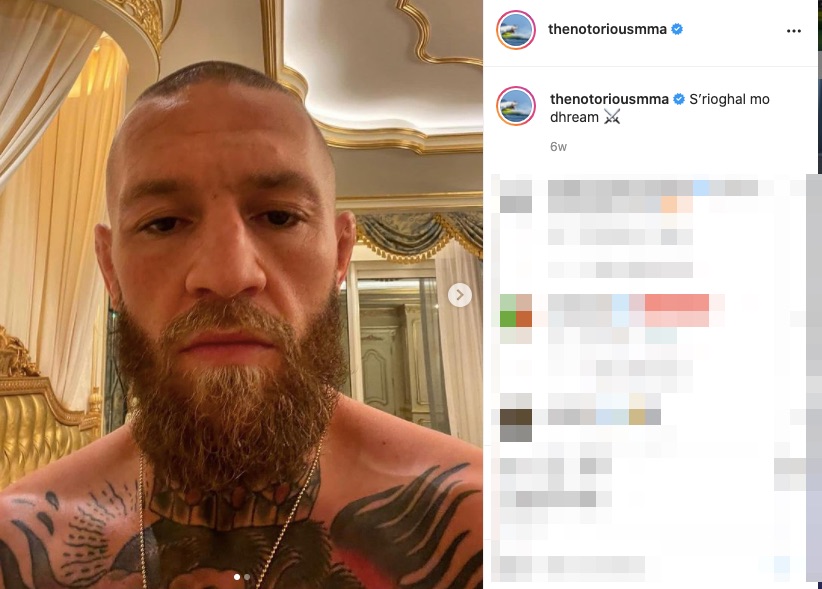 Garibaldi gets its name from General Giuseppe Garibaldi, who helped unify Italy in the 19th century.
It is a full, bold, wild in-your-face, beard that makes a statement wherever you go. This type of beard looks good on a macho kind of man, those that exude testosterone.  Men with any facial shape can easily pull this beard off, but it does look best on square or rectangular faces. Remember, the Garibaldi still needs the proper upkeep; your look should be bold but not right down unkept.
Fighting champion Conor McGregor has worn the Garibaldi style, both in and out of the cage.