Are you a bearded fella who has been struggling to get your beard to look the way you want it? Then the chances are that you are missing one essential product in your beard care routine arsenal of products. This is why today we'll be telling you about different types of beard gel.
Bearded fellas have the experience to some degree of the struggle of getting your beard to look nice and tidy, and by now, you are probably aware that having a great-looking beard takes a certain amount of work and effort. But you are not alone, products are here to help, and one important one is beard gel. Think about it as an investment to get the beard of your dreams.
Every beard caring routine requires maintenance, and when it comes to styling, beard gels can become your beard's best friend. Now that we've made it absolutely clear that your beard care routine may be benefited from the use of a beard gel, it is time to pick the best possible option for your beard needs.
What Is Beard Gel?
Beard gels have been crafted, created, formulated to help you easily create a swag style for your beard; beard gels basically keep your beard hairs set. It has the same effect as the gel you use for your hair.
Beard gels help to take care of the beard, create a desired look, and what guy does not want that!
Beard gel may also refer to a gel wash and other popular beard products like beard oil, beard balm, and beard wax. Each of these is slightly different from each other and offer their own unique benefits. The one thing that we have in common is that all can be used as styling agents for your beard. It really comes down to what's your specific hair type.
Beard Oil: Hydrates your hair and skin and is considered a light moisturizer that is obviously oil-based.
Beard Balm: Much like a leave-in conditioner, beard balm will make your beard feel soft, but it also contains ingredients that lock in moisture.
Beard Wax: Due to its ingredients, beard wax feels heavier than balm or oil and will help you sculpt your beard into place.
Beard gel
Beardo Aloe Vera Gel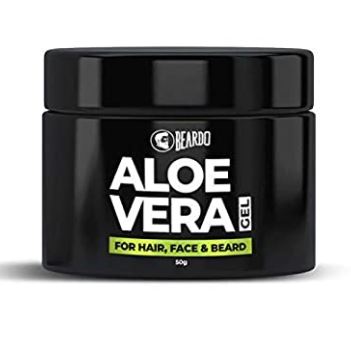 Beardo Aloe Vera Gel is naturally infused with healing, hydrating and cooling properties. Therefore, it is one of the best aloe vera gels suitable for your skin and hair. Beardo Aloe Vera Gel has anti-bacterial, anti-inflammatory, and antiseptic properties to heal your skin of sunburns, scars, acne, or blemishes.
It also moisturizes dry skin areas without leaving a greasy feeling, removes dead skin without clogging the pores, and softens the texture, providing a natural glow.
This aloe vera gel for the face soothes your skin of any razor burn or nicks, a great aftershave-after-trim agent. Last but not least, it makes your hair manageable by giving it a sleek look and sheen over it. Find it on Amazon.
Aroma Treasures Aloe Vera Gel
Aloe Vera moisturizing gel is suitable for all types of face, body, hair, and beard. It is an all-purpose use: Face, body, and hair.
Highly recommended for following uses face: acne scars, pimples, before make-up, dry and chapped skin, razor cuts, after shaving, beard styling, aging.
Ingredients include aloe Vera, castor oil, vetivert oil, geranium oil, lavender oil. How to use product apply 2 -3 times a day for better results. Aroma Treasures has a wide range of aromatherapy products in the categories of essential oils, vegetable oils. Find it on Amazon.
Just for Men Brush in Color Gel For Mustache and Beard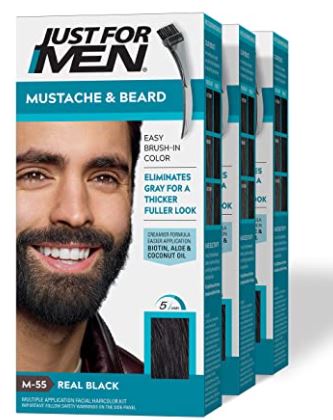 Just For Men Mustache and Beard hair color brings out the best in your facial hair. Facial hair looks fuller, more even, and well-groomed as you get rid of the scraggly look of gray facial hairs.
The fast and easy brush-in gel works in 5 minutes; it offers to remove your grays until they grow back. This ammonia-free formula is made specifically to penetrate and condition coarse facial hair.
Just For Men Mustache and Beard hair color contains protein, Vitamin E, aloe, and chamomile that nourish your hair while you color. It leaves your facial hair looking well-groomed, conditioned, and thicker after every application. Find it on Amazon.
Aryan Shakti's Aloevera Beard Softener Gel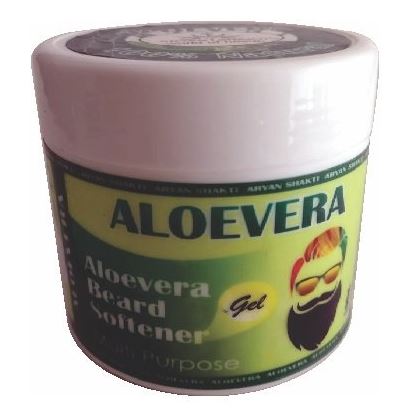 Aloe vera treats sunburn, acts as a moisturizer, treats acne, fights to age, and lessens the visibility of stretch marks.
Aloe vera naturally stimulates collagen elastin production, making your beard and skin softener and more supple to any age amazing as a beard hair conditioner styling gel.
Mint helps smooth your skin, and it helps in moisturizers, cleansers and keeps cool skin. To use wash face thoroughly and apply AryanShakti Beard Gel liberally. Find it on Amazon.
Brylcreem Face & Beard Gel Wash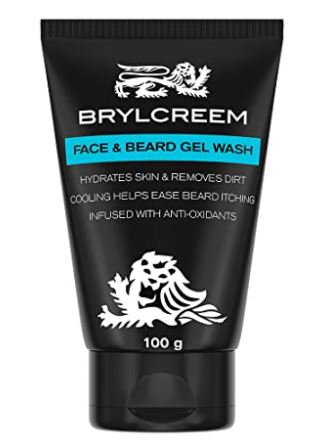 It is formulated with antioxidants to clean your face and man fur gently. The Brylcreem face and beard wash hydrate the skin while cleansing the face & beard without over-drying.
The Brylcreem Face & Beard wash is infused with antioxidants and cooling agents that leave your skin energized, refreshed & cleanses beard dirt.
Enjoy the icy cool sensation for as long as you want before rinsing thoroughly. To finish, groom beard down and style with Brylcreem Beard Oil and then wait for the compliments. Find it on Amazon.
Nivea Men Shaving Beard Gel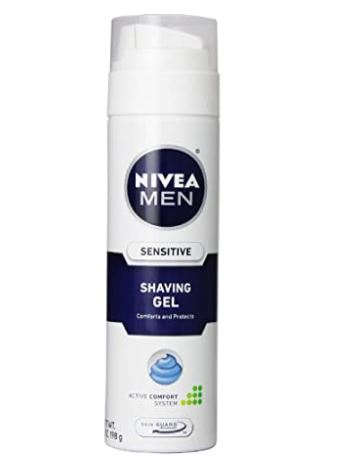 Here we another type of beard gel, which is used for shaving. Nivea men shaving beard gel offers comfort and protects your skin with its guard technology. It will comfort easily irritated skin while shaving.
It is an extra-gentle formula with Chamomile and vitamin care specially developed for easily irritated and sensitive skin.
The improved formula creates a protective barrier between the razor and your skin without compromising the closeness of the shave. Find it on Amazon.
Set Wet Beard Styling Gel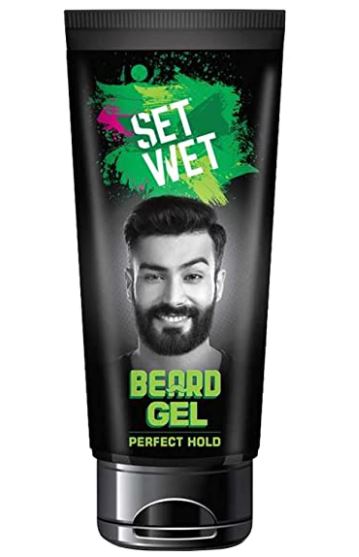 Set Wet beard gel keeps your beard style on point for up to 5 hours to make you a timeless hit. Its unique aloe vera formula protects your skin.
To use, take as much as you need on your palm, spread the gel across your beard from top to bottom, and set with a brush or just your hands.
Now you are ready to rock your beard without mailing it as hard as a rock. Find it on Amazon.
Beardilizer Beard Cleansing Gel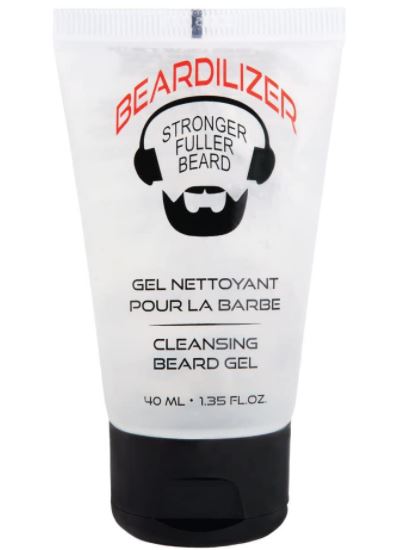 Beardilizer beard cleansing gel cleans and protects your facial hair against the elements while also moisturizing and imbuing your beard with an alluring fragrance and optimal hygiene at all times, without the need for rinsing!
To use, take a blob of beard gel on your palm, gently apply the gel all over your face in a circular motion, massage it right mainly on the dry areas to give deep nourishment.
Use it before you go to bed or step out of the house for own flawless skin & hair. Find it on Amazon.